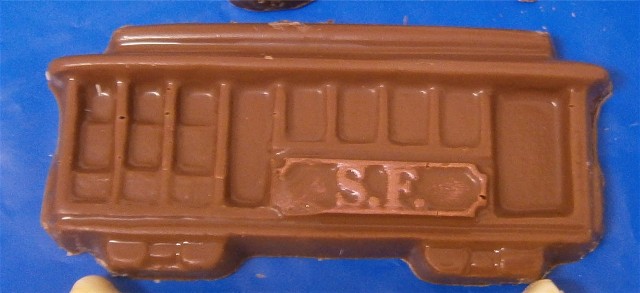 Chocolate Cable Car $1.25
Cable cars are 3 1/4" by 1 1/2" and available in milk, dark or white chocolate. SF on the side for San Francisco. Clear wrapped with your choice of ribbon color.
To Order, Call Phone: (336) 447-4710

TO PLACE AN ORDER, YOU MUST CALL THE STORE. WE DO NOT USE A SHOPPING CART!