Chocolate business card thank you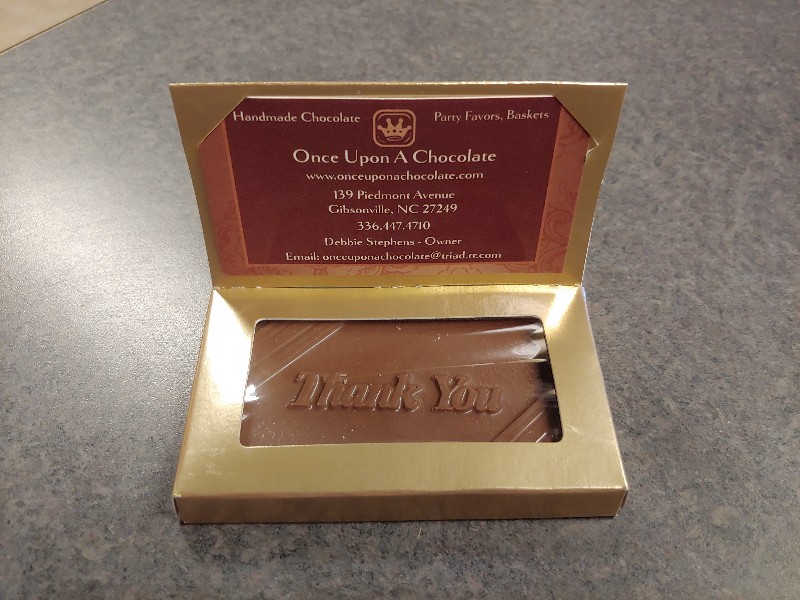 Chocolate business card thank you $2.25
These chocolate business cards are a great touch for current or future clients. Simply add your business card. Chocolate can be ordered in milk, dark or white chocolate. Boxes can be ordered in other colors. Please allow enough time for us to order the boxes.
To Order, Call Phone: (336) 447-4710

TO PLACE AN ORDER, YOU MUST CALL THE STORE. WE DO NOT USE A SHOPPING CART!