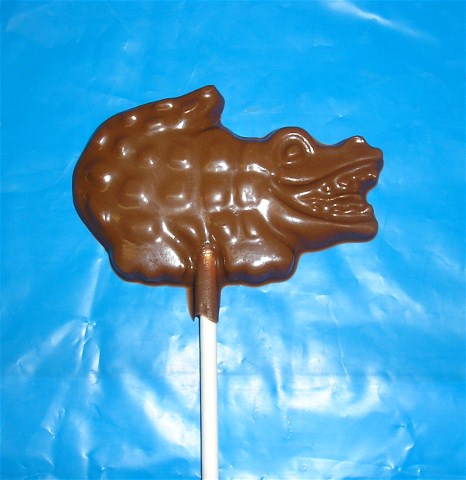 Chocolate Alligator Pop $1.75
These alligator pops can be ordered in milk, dark or white chocolate. Clear wrap with your choice of ribbon color.
Chocolate alligator pops make great party favors for Florida Gator fans. Simply request orange and blue ribbon and decorate your tables with delicious chocolates for your guests.
To Order, Call Phone: (336) 447-4710

TO PLACE AN ORDER, YOU MUST CALL THE STORE. WE DO NOT USE A SHOPPING CART!